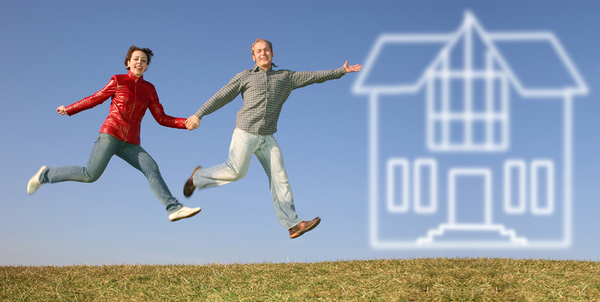 You don't always get what you pay for in life. But the cost of a home inspection has a value that far exceeds the pages of a report. A few hundred dollars buys a professional evaluation of the attic, basement, mechanical systems and much more. Compared to the cost of the home, it's practically pennies.
Here's why getting a home inspection is always worth the investment.
Industry Expertise Makes Sense of Complicated Home Systems
Anyone can look at a house and identify certain glaring problems. If the roofline is askew or the front door wobbles, there's a clear problem. A certified home inspector brings a whole new level of skill and expertise to the table. And that helps suss out material defects that the average buyer can't spot.
You might see
Wood rot on front porch posts
Water pooling under the refrigerator
Flickering lights
But your home inspector might see
A porch roof that's at risk of collapse because the posts are failing
An ordinary clog in a refrigerator drain tube that's causing drainage to overflow
A serious electrical problem that requires attention
Home inspectors find defects that the untrained eye overlooks and bring perspective. A rotted porch post might be more than just unsightly. It could compromise the structure. Water under the fridge seems dangerous, especially in the presence of electricity. But a pipe cleaner could solve the common drain clog in a matter of minutes.
Certified home inspectors go through extensive training. Some attend school to learn the trade. Some learn on the job under the supervision of an experienced inspector. And some do both.
What you get from the experience is the benefit of their knowledge, which can save a lot of heartache and confusion. Those black specks on the bathroom tile might very well be mold. But chances are, they're only mildew.
Special Tools Expand the Inspector's Abilities
Home inspectors only need a few tools to do a thorough job. But the industry is growing and so is the technology that makes it better.
You probably own a few flashlights. And you might have a basic electrical tester or "receptacle analyzer" in your home tool kit. It can tell you whether or not an outlet, light switch or light fixture is hot. In theory, that's enough to perform a home inspection. But most inspectors have special tools to produce a better report.
Many home inspectors carry several electrical testers or a single tool that performs more than one job. Some tools identify GFCI protection, some measure volts, and some pinpoint the circuit breaker that powers a receptacle.
Thermography is another terrific invention. Using a special camera or a camera adapter for a mobile device, your inspector can find hot and cold spots in the house. And that helps locate air leaks, water infiltration and areas that need more insulation.
Drones are newer in the home inspection industry. Using a small, remotely piloted aircraft, inspectors can take images and video of whole roof systems from many different angles without climbing a ladder. There's a thermography option for drone cameras, as well.
Mobile app reporting makes the inspector's job simpler than writing it longhand, and it gives you a report more quickly. Using a smartphone or tablet, the inspector fills in details and adds photos, then they can email the report to you on the spot.
Ancillary Services Make the Home Inspection More Useful
A general home inspection covers the most prominent systems inside and outside the average home. But some areas are not included. You can expect an accounting of the roof, structure, interior systems and exterior systems. But some inspections are separate by nature.
For example, most lenders require a termite inspection before they agree to offer a mortgage.
Here are a few other inspections to think about.
Mold
Radon
Energy efficiency
Air quality
HVAC ductwork leaks
Water quality
Asbestos
Lead
Ancillary inspections give you a deeper look into the home and what you can expect after moving in. For example, if there's a mold problem, abatement might be costly. But a mold inspection could reveal that it's not a hazardous variety and that cleanup only requires household chemicals.
If you want more than one inspection, look for an inspector who performs ancillary services. Otherwise, you'll need to hire more than one person.
Detailed Information Helps You Make a Better-Informed Buying Decision
Think of a home inspection as power. That's what knowledge is. The more you know about a house, the better equipped you'll be to make a sound buying decision.
In some cases, a home inspection and ancillary inspections bring disappointing news. But every home has defects, and not all of them are deal killers.
If the results of the inspection are poor, you have an opportunity to back out of the sale and save yourself some grief. That's better than committing to a 30-year mortgage that's riddled with costly repairs. Or you could talk with the seller about a better price, or for repairs as a condition of the sale to lighten the load on your home buying budget. The homeowner may be as unaware of defects as you are.
Take time to review your home inspection report. If you don't understand any of the details, contact your inspector for clarification.
You might also consider hiring a specialist for a specific repair assessment. Home inspectors can tell you if the roof is defective or the HVAC system is on its last legs. But a roofing or HVAC specialist can explain the actual scope and costs of repair or replacement.
If possible, plan to attend your home inspection. You'll gain perspective that's not possible with a report. Instead of worrying unnecessarily about a minor defect, you'll see firsthand that it's no big deal. If there's a major defect, your inspector can explain what it is and why it matters.
Certified home inspectors are in the business of helping customers. They work for you, not the seller or the real estate agent.
If you've thought about skipping the inspection, think twice. An inspector provides the information that you need to move in (or walk away) with confidence. When you're ready, we can find a home inspector near you.