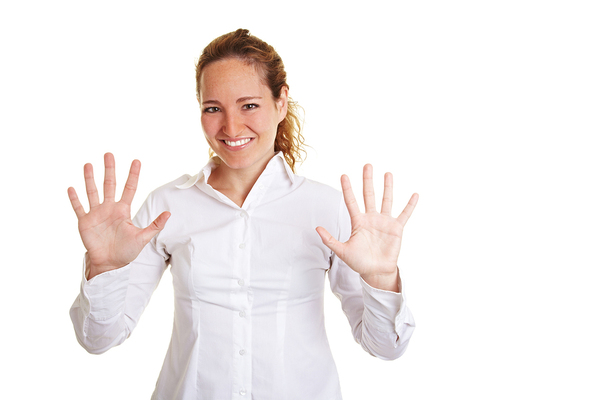 Your home inspection is the best source of information about the property because it's unbiased. The inspector you choose has your back, so take advantage of the opportunity and learn everything that you can. If you've got an inspection in the not-too-distant future, here are 10 tips for getting the most mileage.
#1: Research the Home Inspector, Even With a Recommendation
No matter where you find a home inspector, the onus is on you to do the legwork. Licenses may expire, insurance can lapse and Better Business Bureau complaints might arise after a friend or a real estate agent last worked with the inspector. Verify that all credentials are in order before you commit to the inspection.
#2: Don't Skimp on the Inspection Fee
With so many expensed wrapped up in buying a house, the last thing you want is to write another check or swipe your card again. Problem is, you get what you pay for. Do a little homework for your market. You don't have to choose an inspector with the highest rates, but cheap rates might equal a cheap inspection.
#3: Attend the Inspection if You Can
There was a time when home inspectors usually worked alone. Now, many home buyers want to attend the inspection. If you can take time away from work, plan to attend the inspection. Seeing the condition of the house in person gives perspective to the report that you'll read later.
#4: Remember that Home Inspections Aren't "Pass or fail" Tests
Your dream home can't pass a home inspection. It can't fail one, either. Home inspections have one goal, and that's the report. Your home inspector will account for the condition of the house at the time of the inspection. The roof might develop a leak in a month or in ten years, but the report tells you what's what while the inspector is there.
#5: Familiarize Yourself with What a Home Inspection Covers
One of the greatest frustrations home buyers face is an inspection that seems incomplete. But home inspections don't cover everything. Before you hire an inspector, ask to see an agreement that explains the ins and outs. Generally speaking, inspections cover major systems, but only ones that are both visible and accessible. The ASHI Standards of Practice can give you a rough idea of what's in and what's out.
#6: Examine the Home Inspection Report Carefully
Even the most reasonably priced home inspection isn't cheap. If you take the time and spend the money to hire an inspector, spend little more time reading through the report. You might find that the home is in excellent condition. Then again, you might have a question about the inspector's findings.
#7: Don't be Afraid to Ask Questions
Home inspectors know that most customers aren't experts. Chances are, you'll have at least a couple of questions after reading the report. Don't be afraid to send an email or pick up the phone. However, make contact as soon as you can and organize your concerns in advance. The inspector's time is also valuable, and if you wait a week or longer, the inspection might not be fresh in their head.
#8: Negotiate Repairs or a Better Price if Repairs are Overwhelming
Home inspections are not designed as negotiating tools, but sometimes that's how it works out. A report from a pro can serve as evidence that the asking price is too high or that there's too much damage to sign on the bottom line without reservation. The seller isn't required to comply, but negotiations could save the sale.
#9: Walk Away if the Home is a Poor Investment
Once in a while, an inspection report can put a lump in the throat. A new home that looks perfect might have a serious structural defect. Or maybe the home has lots of smaller defects that give you buyer's remorse before you make it to the closing table. If you can't find a happy place about buying the home, you're entitled to walk away. Ask your real estate agent about a contingency clause before you sign anything. This clause lets you back out the sale without any repercussions based on what the home inspector finds.
#10: Keep the Report as a Guideline for Repairs and Improvements Later
You've signed the paperwork, been given the keys and you've finally unpacked the last box. Don't put your inspection report in a drawer just yet. It's still a valuable tool that can help you prioritize home repairs and improvement. If the HVAC system is sketchy or the roof is more than 10 years old, the report can remind you to start saving for those major investments now.
It doesn't matter if you've bought 10 houses or if this is your first experience. The home inspection is an important step and the report arms you with knowledge. Instead of considering it one more hurdle between you and home ownership, embrace the inspection and use it to make the smartest home buying decision.
If you're looking for the right inspector but aren't sure where to turn, Hire an Inspector can help. We'll find a qualified home inspector near you.