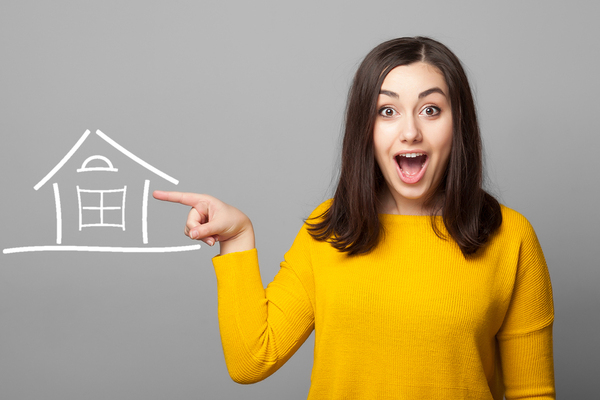 Just how old is that furnace in the basement? When was the house built? Did the previous owners keep up with maintenance? You can learn a lot from a home inspection besides the structure's exact condition. Plan to attend while your home inspector works and you could gain valuable insight.
#1: The Approximate Age of the HVAC System
Your home inspector will try to locate the HVAC system manufacturer's label or labels. The identifying information, such as model and serial numbers, can tell you the age of the system. If not precise, you can get a reasonably good idea about the age.
Why this matters: HVAC systems have a lifespan. Just because they work after 20 or more years in service doesn't mean that they should.
Older systems, even those that are well-maintained, aren't as efficient as a new model. Heating systems will consume more fuel and air conditioning will likely extract less humidity. Knowing the age of the system will help you plan for its replacement, whether it's a year down the road or a decade.
#2: The Approximate Age of the Roof
There's no label on a roof, but the condition can help your home inspector make a reasonable guess. The homeowner might also provide this information upon request.
Why this matters: Like HVAC, roofs also have a lifespan. Traditional asphalt shingles last between 15 and 30 years, says Merv Kaufman for Bob Vila. The life partly depends on the quality of materials, installation skill and weather extremes.
Roofs usually cost well over $10k to replace. If the home of your dream needs a new one, you could face a major investment shortly after you move in.
#3: Evidence of DIY Renovation Work
Who doesn't like to decorate and make a home into a haven? DIY work is probably more common now than it's ever been, with the availability of consumer-grade tools and instructional TV shows and books. Your inspector might find that the existing homeowner took at least some matters into their own hands.
Why this matters: DIY work is unskilled by nature. And unskilled home improvements could equal repairs in the long run.
Tile is a common project, for example. But some homeowners skip the labor-intensive details such as cement backerboard under floor tiles and proper grout line spacing. Poorly installed tile, or low-quality work of any kind, will probably need replacement.
#4: Valuable Fixtures
Do you love the house but hate the knotty pine paneling? Do you plan to rip it out as soon as you move in? Not so fast. Talk with your inspector and you might get great news about funky features.
Why this matters: Just because you don't agree with the current owner's taste doesn't mean they're worthless. Vintage, knotty-pine kitchen cupboards and paneling, for example, sell for a pretty penny to people who love mid-century design.
Valuable features in the home might not ring a bell with you. However, the pink and maroon bathroom wall tiles and oversized chandelier on the staircase might be worth a mint on the secondary market.
#5: Smart, Value-Added Details
Home inspectors see a lot of blunders. It's part of the job. But once in a while, they find something extraordinary and completely unexpected.
Why this matters: Some homeowners take perfection seriously. Reuben Saltzman of Structure Tech, writing for Star Tribune, suggests smart features are a happy sort of surprise that adds another layer of value to the home.
Maybe the builder went above and beyond to install a drainage solution before water became a problem. Or perhaps the staircase really is built like iron. Those are two of several smart, value-added details that Structure Tech has found. Your home inspector might find more.
Your home inspector has a mission: to find the exact condition of the home you want to buy. But that doesn't mean they won't find surprising information along the way. Consider that one more bonus that goes with hiring a professional.
Are you in the market for a home inspector? That's what we do best. Let us help find an experienced home inspector near you.