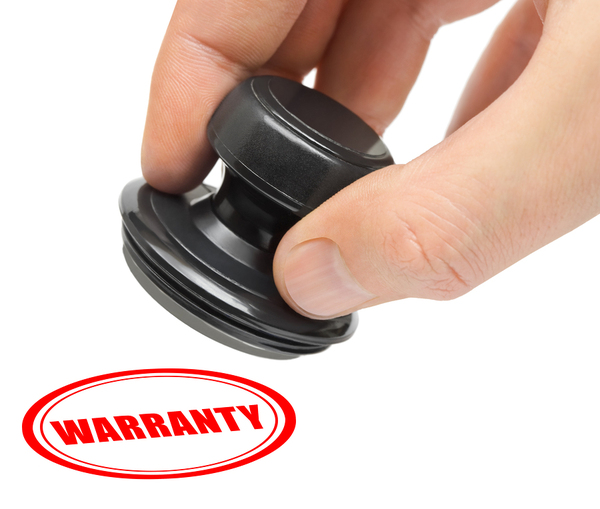 There's a bit of confusion surrounding homeowners insurance and a home warranty. According to Realtor.com®, it's a common mistake. Insurance protects homeowners against loss from certain damage, such as a storm or fire. A warranty, on the other hand, covers you in case a system or appliance fails after you move in.
As a home buyer, a warranty equals peace of mind. What's this awesome piece of paper and where can you get one? Read on.
Either Sellers or Buyers Can Purchase a Home Warranty
For just a few hundred dollars, you or the seller can buy a warranty that protects you from loss for a year or longer. According to Realtor.com®, coverage begins in the $300 range and goes up depending on how much protection you need.
For the seller, a home warranty can really sweeten the pot. If the market is sluggish, it's one more reason for home shoppers to seriously consider buying. The assurance of protection in case something breaks is enough to give a buyer sweet dreams.
What if the seller won't pay up? No problems. Buyers can also purchase a home warranty. According to Realtor.com®, the best rates are usually offered at the time of the sale, and many warranties offer extended coverage later on.
Usually, the House Must Already be in Good Condition
If you decide to buy your own warranty, there's no better friend than your certified home inspector. They'll alert you to defects, which a warranty provider isn't likely to cover. For example, a warranty won't pay for a new HVAC system if the existing one is on its last legs.
That said, a few home defects on the report don't equal zero protection. In some cases, the warranty provider will skip over defective systems and cover the ones that are in good shape. The worn out HVAC system shouldn't prevent you from getting protection for the newer water heater.
A Warranty Can Cover Small and Major Failures
Many systems throughout a home either have an existing manufacturer's warranty or did at one time. Drywall may have a warranty, and so might the paint. If the original protection has expired, an aftermarket warranty can step in to cover the little things that go wrong as well as major problems.
Depending on the provider, a warranty might cover these and other items in and around the home:
Paint
Drywall
Carpeting
Shingles
Siding
Windows
Electrical work
Plumbing
Major kitchen appliances
Washer and Dryer
HVAC
Many policies only cover the big-ticket items. Fortunately, that's enough of a relief to encourage buyers to take that step.
A certified home inspector is a buyer's best friend. Not only will they discover and report material defects, they can give you the answers you need to inquire about a home warranty. So many things in a real estate transaction hinge on the condition of the home. Think about a warranty and you'll sleep a lot easier.
Are you ready to find a home inspector who has your back? Hire an Inspector is here to help. Let us find a home inspector near you.