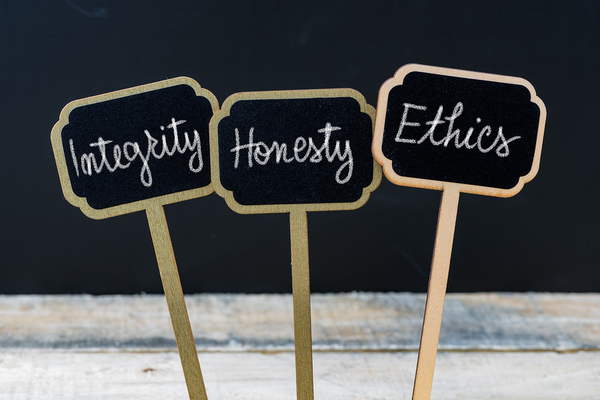 So much is riding on the results of your home inspection. It's natural to worry about who to hire and whether or not to trust them. Should you go with the recommendation of your real estate agent? Maybe, but remember that mixed loyalties could put your interests on a back burner.
Above all, check that the information you receive is accurate and up-to-date. To find a home inspector is one thing; finding one who deserves your trust is something a bit different.
Ask About Licensing and Professional Association Memberships
Not every state licenses home inspectors and not every inspector belongs to an association. But where licensing is required, your home inspector should have no issue showing you proof. No inspector is required to join an association, but membership shows that the inspector is committed to a high set of standards.
Licensing and associations impose ethical and practical regulations on home inspectors. Compliance, often including continuing education, is required to stay in good standing. If applicable, call up the licensing board and check with the association where the inspector has a membership. What you learn could set your mind at ease.
Check With the Better Business Bureau
The Better Business Bureau exists to help protect consumers from ne'er-do-wells. Some, but not all, home inspectors register with the bureau. Fortunately, a consumer can lodge a complaint against a poor performer, whether or not the inspector is registered.
The existence of a complaint doesn't mean you should avoid hiring the inspector. Check for dispute resolution, which the BBB also lists. However, a string of complaints without any action should be a warning sign.
Look Into the Inspector's Insurance 
All home inspectors should carry two kinds of insurance, but one of them protects you. That's Errors and Omissions or E&O. Inspectors aren't required to carry E&O insurance in every state. Without it, you could risk an expensive problem after you buy the home.
E&O insurance protects both you and the inspector. Everyone is human and sometimes humans make mistakes. If the inspector makes a mistake that costs you money, such as overlooking an expensive roofing problem, E&O could pay to resolve the problem. Call the insurance provider to learn whether the policy is up-to-date.
Ask People Who Know Home Inspectors
Probably the best way to find an honest, reliable home inspector who's worth the investment is by asking someone with firsthand experience. Your real estate agent might be able to guide you, but watch out for conflicts of interest. If the inspector and agent have a working relationship, the agent's goals to make a sale might take priority over yours to buy a sound house.
Hire an Inspector helps connect home buyers with home inspection services provided by pros who know the industry and have a good track record. Out network is home to some of the best in the country, and finding them couldn't be simpler. Just fill out a simple form and we'll do the legwork.
Your home inspection is the first line of defense against a poor investment. When the inspection report is positive, it can also help you relax. With an ethical, skilled home inspector, you can rest a bit easier. The report will be thorough and honest, whether it contains bad news or good. That's peace of mind during an uncertain time.
When you're ready for the next step, Hire an Inspector can help. We'll find a qualified, trustworthy home inspector near you.