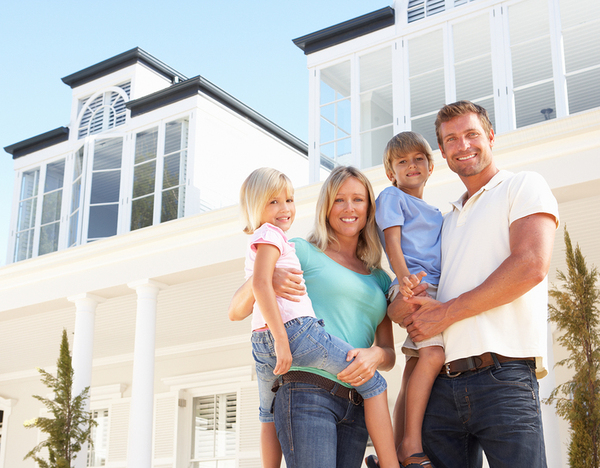 Are termites really a big deal? Should you walk away if the attic has asbestos? And how about the beautiful old staircase? Is there lead lurking in the paint?
As a home buyer, you might have sleepless nights wondering about whether the house you've fallen in love with will be a safe haven or money pit. Fortunately, a certified home inspector's report is filled with facts. And that helps you make the smartest choice.
Here are three problems that home inspectors often find, and what they might mean to your buying decision.
Old Homes Usually Have Asbestos and Lead
If you're buying an older home, you can probably count on asbestos and lead somewhere inside or out. But it's not always as scary as it sounds. Both materials are dangerous in certain situations. But they're not always a reason to walk away.
Asbestos is only dangerous when it's friable, which means fine particles that can fill their air (and your lungs). But if it's sealed, it's safe. Asbestos floor tiles can easily be covered with another flooring. Asbestos exterior siding can be painted and sealed.
That said, loose insulation containing asbestos is never a good sign. But it doesn't have to be a deal breaker. Home inspector, Reuben Saltzman, writes for the Star Tribune that it's always dangerous because it's always friable. But hiring an asbestos abatement team can eliminate it and make the home safer.
As for lead paint, if it's sealed with new paint it's usually safe. If you want to remove it, opt for a stripping compound. Sanding releases lead into the air, and paint-stripping heat guns release lead fumes. Learn more about asbestos and lead hazards at the EPA website.
Outdated Wiring Can be a Major or Minor Problem
If wiring is older and hasn't been updated, it could make life a bit challenging. Outdated wiring isn't inherently unsafe. But some homes still have two-prong outlets that won't accept a modern plug. Many older homes have few outlets, which means you'd need extension cords and power strips, which aren't really safe for everyday use.
Adding a few outlets and GFCI receptacles isn't necessarily a challenging job, but it can be expensive. According to Home Advisor, the national average cost to install one outlet is just under $200.
If you need a new electrical panel, expect to pay between $500 and $1,000. But if your home inspector says the wiring throughout the home is unsafe and needs replacement, the cost can skyrocket to as much as $15,000. That's according to Angie's List.
Termites Can Turn a House Into a Buffet
For such small creatures, termites do a lot of damage. Where there's wood, there's a meal fit for a bug. And unfortunately, they usually bring lots of friends.
A general home inspection doesn't cover termites, but most home sales require one. So you'll probably hire a termite inspector or ask your general home inspector to add this ancillary service.
For a minor termite infestation, you'll need to call an exterminator. But if the infestation has progressed, the home might need structural repair plus extermination. The cost of repairs depends on the scope of damage. It could be minor, or it could be prohibitive.
Finding your dream home is an exciting time, and there's every reason to be optimistic. Most homes – even new construction – have some defects. But few have problems that are so severe as to make the house unlivable. It all depends on the cost of repair and what you're willing to spend.
If you're buying a home, Hire an Inspector can connect you with a pro for a thorough inspection and report. Let us help find a home inspector near you.