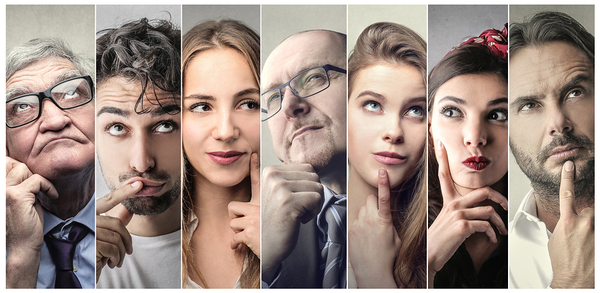 Who are those men and women who scale rooftops, shimmy through crawl spaces and brave the hottest (and coldest) attics? Where do they get their education? Are there industry standards? And most important, can you really trust their report?
Home inspectors and home buyers only cross paths once in a while. So it's natural to have lots of questions. If you're wondering about qualifications, thoroughness and whether or not a home inspection is really worth it, here are some facts to help clear up any confusion.
#1: Many Home Inspectors Have Formal Education
Home inspector training programs teach the fundamentals of how to inspect a house. A lot is also learned on the job and with apprenticeships. Depending on the inspector's background, they may or may not need additional education.
Some home inspectors once worked in construction, some in appliance repair, and some previously worked in an unrelated field. Some choose home inspecting as their only career path.
Chances are, the inspector you hire will have ample training, whether it's through a school, work experience, by working with a seasoned pro, or a combination. And it's not unfair of you to ask.
#2: A Majority of States License and Regulate Home Inspectors
Some states have no regulation for the home inspection industry. But most of them do. As of 2016, 39 states had adopted licensing requirements.
Licensing typically requires passing an industry-standard test. Without a passing grade, no license is issued. So if your inspector has a license, know that they've proven their knowledge and that they follow the rules to keep their license active. Don't be shy about calling the state licensing board to be sure.
In many cases, licensing requires continuing education on a regular basis. That means the inspector must take a certain number of educational courses approved by the licensing board, do industry research, get additional field experience or a combination of things. Depending on the state, continuing education might be required every 2, 3 or 4 years.
#3: National and State Associations Have Uniform Industry Guidelines
National and state-level home inspector associations created the first industry standards. Long before any state licensed inspectors, groups such as the American Society for Home Inspectors (ASHI) and California's CREIA drafted and put in force Standards of Practice for professional inspectors to follow.
Association membership requires commitment to their code of ethics and following the Standards of Practice. Associations offer continuing education opportunities, as well, and organize massive national conventions every year where inspectors can learn about industry trends.
Active national or state-level association membership means your inspector follows the rules of procedure and ethics. If you want to feel more secure, you can call the association to check on membership status.
By and large, home inspectors do a good job for clients. Naturally, some bad apples pop up once in a while. But they're the exception, not the rule.
If you need help contacting a reliable inspector where you live, Hire an Inspector makes it easy. Through our extensive network of qualified and experienced pros, we'll find a great home inspector near you.