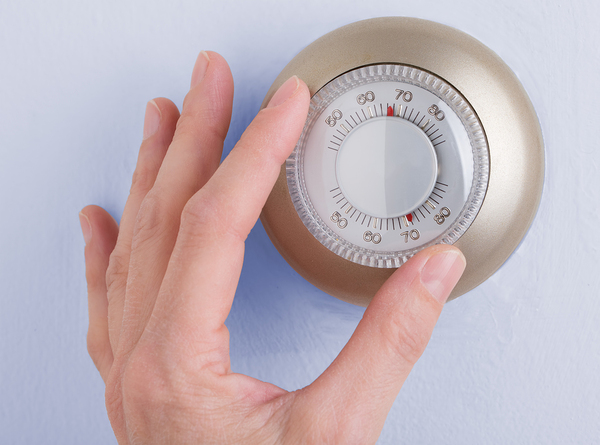 Uh oh. Are there knocks and pings when your home inspector adjusts the furnace? Does the air conditioner switch off and on every few minutes? How about terrible odors? Will they go away after you move in? Oddities with the HVAC system could indicate that a new one is in your immediate future.
Home inspectors can spot the telltale signs of an air-conditioning or heat system that needs immediate attention. If you're buying a house that's more than 10 years old, it's a good idea to listen up.
#1: Knocks, Pings and Rattles
HVAC equipment isn't silent, but you probably know a strange sound when you hear one. Knocks, rattles, and pings indicate rough times ahead. They might indicate a repair situation, but they might also mean the system is about to fail.
Knocks and bangs could mean that a part, such as a fan, is loose. Clicks often mean that there's an electrical issue, says American Home Shield. Loud, strange noises such as screeches are rarely a good sign, either.
#2: Obvious Foul Odors From the Ductwork
If the HVAC system hasn't been used for a while, it's natural for stale odors to make their way through the ducts and into the room when the system switches on. But there's a difference between stale or musty and foul.
Horrible odors coming from the vents point to a dead animal inside the ductwork. Flexible ductwork is easy to tear, making it a great hiding spot for mice, rats, and raccoons. Depending on how it gained access, the whole duct system might need replacement.
#3: System Short Cycling
If the home inspection uncovers air conditioning that switches on, then off, then back on again, it's suffering from a condition called "short cycling." Possible causes include a system that's too large for the home, a damaged compressor, too much refrigerant, a refrigerant leak, and a host of other possible issues. That's according to HVACRinfo.com. In some cases, an HVAC maintenance technician can remedy the problem, but oftentimes they can't.
Short cycling uses much more energy than it should. Because the cycles switch off too soon, there isn't enough time to extract humidity. That's why some homes are clammy instead of comfortably cool. If there's a mechanical defect, chances are a new system is the best option. Otherwise, you'll pay dear for repairs to get a moderately comfortable home.
Customers like you get a lot of mileage from the home inspection cost. You'll learn about ordinary defects, such as a plumbing leak that needs repair or a loose staircase handrail. You'll also gain insight into bigger problems if any exist.
HVAC systems have a life expectancy of about 10 to 20 years, depending on the system. Furnaces tend to last longer while air conditioning units wear out more quickly. If the one in your dream home shows signs of trouble, listen up and plan for negotiations with the seller or a new system after you move in.
The home inspection report paints a picture of the home you want to buy, warts and all. If you're ready to find a home inspector near you, Hire an Inspector is here to help.